Site one
Price: $60
My phone:
Other designs:
My absolute favorite! I got mine a long time ago and so the style is no longer offered. I am in absolute love with this little leather phone case and it's held up so well. I was hesitant about the price, especially since the black case that came with my phone broke within a week. I was super worried that this expensive case would break but have found it well worth the price. It's kept my phone case in my purse and through more than a few accidental drops. It always brings a smile to my face when I take out my phone to know that my phone is safe and beautiful. The best thing about this is that even when the flip case is closed you can still use headphones or the microphones. Not to mention all the compliments that I get on it, even in class, on the T, and at parties.
Her shop is full of wonderful designs. Please check them out! It will bring a little opulence to even the act of checking your email on the go.
You can track your package which is great since these products are shipping from so far away. She packs things very well, no concerns about anything getting broken while shipping. Great feedback and I'd recc her to everyone!
Site two
Price: $39
This site features gorgeous leather work. They have so many great leather pieces.
I'm not personally a fan of phone sleeves since I'm always worried about the phone falling out but think that these are very cute. Plus they say that iPhones are a super tight fit.
Site three
Price: $15 - $25
My favorite decora shop. They even have holiday ones! Lots of positive feed back too, so you know that you can trust the shop. Plus she includes some extra sparkles in case anything falls off due to use. I think my favorite is the
green Chanel case
.
Site four
Price: $16- $35
If you still need more decora, this is another good site. The have crazy cute Sailor Moon decora cases. What's even more cool about this shop is that 10% of all order's cost goes to the Brain and Behavior Research Foundation. Isn't that great? You can look cute and know that you're doing a good deed.
Site five
Price: $4
I think that this fake camera case is super cute! It does ship from Hong Kong which will take a long time to get to you. But the quality is quite nice and the case is lined to protect your phone, even as you slide it in. Based on the reviews, this will get you a lot of compliments!
Site six
Price: $16- $40
These cases are so extreme- look at this giant
Little Mermaid case
! Or this
My Little Pony case
!
I don't know if I could handle this much sparkle but they do have more subtle cases. The studded ones look so cool and rebellious. My favorite has to be the
lacy ones
. I think I might get this style for the summer, hmmmm.
Another shop that ships from Hong Kong, but once again has lots of positive feedback.
Do you remember when the
bunny ear cases
were super popular? Or those plastic character ones? Like
Stitch
or
Minnie Mouse
?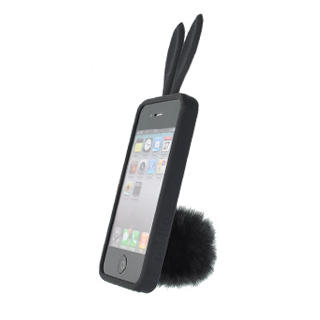 I wonder what the new phone case trends will be for 2013....